VALENTINE DINNER MENU:
Call (323) 655-777 for reservations
APERITIF
KIR ROYAL
3 HORS D'OEUVRES


APPETIZER
Choice of:
CUCUMBER SMOKED SALMON Salad
Cucumber wrapped in smoked salmon
ASPARAGUS with Citrus Hollandaise
Hollandaise sauce with a touch of lemon
or
ENDIVE SALAD with Baby Beet and Goat Cheese


ENTREES
Choice of:
FILET MIGNON
Green peppercorn sauce Served with sautéed French green beans
SHRIMP LINGUINI with Light Creamy Sauce
or
POACHED SALMON
Served with French Green Beans and Gratin Potato


Choice of one INDIVIDUAL PASTRY from the Showcase.


$42/PERSON



EXCLUDED:
ALCOHOLIC BEVERAGE - ALL DRINKS - TAX AND GRATUITY.





A selection of unique desserts:
We prepare for you distinctive Individual or Corporate Gift Baskets: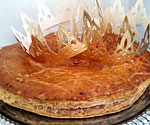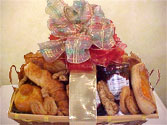 From $50 and up, we personalize your gourmet basket with products of your choice. We deliver!

Specials for menus
Everyday, we offer specials for lunch and dinner.
Please contact us to get the special of the day , since every day is different.

Special events
Using only the freshest and best ingredients, Michel Richard is known to make your event unforgettable.
Whether it's a Birthday, a Wedding, a Baby Shower, a Cocktail Party or other Official Occasion, we carry a large selection of products prepared when you order. See catering for more details.

Season specials
During each season, there is time you like to share with friend and special people:

Picnic Boxes for the Hollywood Bowl,
Pumpkin Pie for Thanksgiving Holidays,
Christmas logs and Gifs Baskets for Christmas,
Delicious Chocolate Heart for Valentine's day,
or Chocolate Bunnies for Easter.

Please, check us up on the regular basis to get the "happening special of the moment"!